Presentation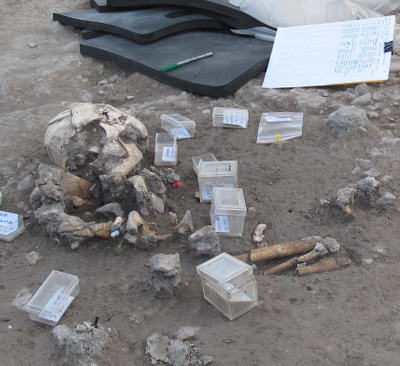 Ishtar is a database project for managing archaeological data and documentation (including archaeological finds) from archaeological operations, published as a free software under AGPL 3.0 or any later version license.
Ishtar is in constant development. Ishtar is a participatory project, so do not hesitate to share your needs on the forum and we'll see what we can do!
The aim is to ensure maximum traceability of the information, in order to make this documentation live and make it even possibly accessible to the public or to user groups.
This software is intended to be installed on a web server but can operate locally, at the scale of an excavation site, a town or an entire region.
Designed to enable inter-database communication, the Ishtar project aims rather to a distributed information model than a centralized one: communication between the databases is favored.
It is organized around a common core associated with modules linked to specific professional needs: administration of operations and inventories, archaeological warehouses, treatments related to restoration laboratories, advanced stratigraphic analysis, QR-code labeling, etc.
Multiple levels of users are possible, from a public access (or not) to access for researchers, operations managers, warehouses managers, GIS connection, etc.
Here are some examples (non-exhaustive list) of possible uses for the management of archaeological data coming from:
a research or preventive operation (one instance for an operation or series of operations) managed at the scale of the research team: data management, data pooling, automatic production of compliant inventories, inventories export and import with specialists, stratigraphic relationships management, etc.;
a volunteer association: recording the results of each member in a common database;
at the scale of a regional department of archeology: management of archaeological finds' inventories, operations, planning files, reports, warehouses, production of administrative documents and letters, regional knowledge database, etc.;
a restoration laboratory: close management of treatments et maximum traceability (all treatments' history is save);
students: free standardized database; possibility to share their work with classmates or tutor/supervisor;
etc.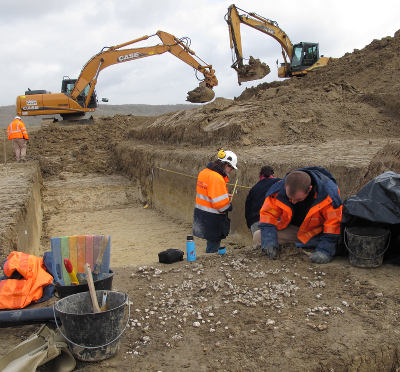 The project resulted in the release of a version 1 at the beginning of 2017 (fully fonctional version, with management of files, operations, record units, archaeological finds, finds treatments, archaeological warehouses).
A version 2 is currently in development, with the re-enineering of the source code in order to use newer libraries, and the re-design of the graphical user interface to made it responsive.